Meet our Doctors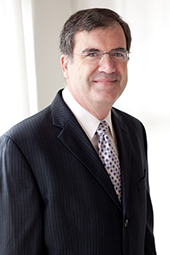 Paul B. Payne, M.D.
Dr. Paul Payne was born and raised in Slaton, Texas. He attended Tulane University where he graduated with honors with a Bachelor of Science in Biology. Dr. Payne went on to obtain his medical degree from Texas Tech University School of Medicine. He did his residency at Baylor University Medical Center in Dallas and has been in private practice there since 1984. Dr. Payne is board certified in Obstetrics and Gynecology and is an attending physician at Baylor University Medical Center. While on staff at Baylor he has been named as outstanding teacher twice, and also has been named to Texas Monthly's Super Doctor list. His areas of interest include general obstetrics and gynecology, infertility, robotic surgery, high risk pregnancy, and menopause.
Dr. Payne's philosophy of medicine was formed by watching his father practice medicine as a small town general practioner in west Texas. He believes the most important thing for a physician to do is to stop and listen to his patients. This philosophy allows him to correctly apply the science of medicine on an individual basis. In so doing the doctor patient relationship grows in trust and respect. This belief is reflected in his attitude to treat the entire patient viewing himself as a primary care doctor for women, following them from puberty, through childbearing years, and into and through menopause.
---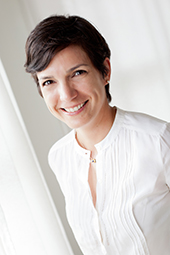 Christina P. Littrell, M.D.
Christina Perez Littrell joined the practice in 2004.
Christina was born and raised in San Antonio, TX. She graduated from UT at Austin with a Bachelor of Science in Pharmacy. Christina attended UTMB Galveston and graduated in 2000. She performed her residency in obstetrics and gynecology at Baylor University Medical Center in Dallas. She is board certified in obstetrics and gynecology and a fellow of the American College of Obstetrics and Gynecology.
Her fields of interest are high-risk pregnancy, natural childbirth, adolescent gynecology, minimally invasive gynecology surgery, and menopausal management.
Christina is married to Nelson Littrell whom she met while in medical school. He is a general surgeon in Plano. They have two children, Reese and Catalina. She enjoys running, cooking and yoga when time permits.
---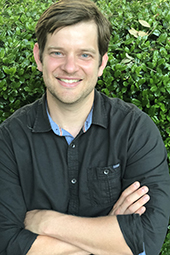 Brian Welsh, M.D.
Originally from Midland, Texas, Dr. Welsh attended the University of Oklahoma where he studied Economics. Dr. Welsh knew he wanted to become a doctor junior year when he shadowed an orthopedic surgeon and witnessed first-hand how medicine has the power to restore peoples' desired lifestyles. Upon graduating, Dr. Welsh pursued his medical degree at the University of Texas at San Antonio Health Science Center. He spent his first year of residency at ETSU and then completed his training at The University of Oklahoma. During residency, he was presented with the Outstanding Laparoscopic Resident Surgeon Award and multiple Resident Teaching Awards.
Dr. Welsh chose OBGYN because he loved the surgical field, but desired a long -term continuity with patients. He loves the fact that as an obstetrician he gets to play a small role in the most exciting of family events and has a special interest in high-risk pregnancy, adolescent gynecology, and hereditary carcinoma's. He spent the last three years as a practicing OBGYN and partner at North Texas Women's Health Care in Keller, Texas. During this time, he also served as a member of the Surgical Council at Texas Health Resources at Alliance.
Practicing what he preaches, Dr. Welsh enjoys an active lifestyle. His interests include fishing, volunteering, and chaperoning youth group mission trips, and hanging out with his two Flat Coated Retrievers, Cole and Odin.
---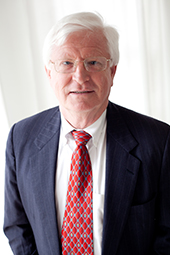 Robert T. Gunby Jr., M.D.
Robert T. Gunby Jr., M. D. established his practice as an obstetrician and gynecologist in 1977.
Dr. Gunby received his medical degree from the Medical College of Georgia where he was inducted into AOA for academic excellence, a Master's Degree in Biology from Georgia State University, and a Bachelor of Arts Degree in Political Science from Emory University. He completed his Internship and a Residency in Obstetrics and Gynecology at Baylor University Medical Center, Dallas, Texas.
Dr. Gunby has served as the Medical Director of Labor and Delivery and Assistant Chief of the Department of Obstetrics and Gynecology at Baylor University Medical Center in Dallas for over 20 years. He has also served as Medical Staff President and Chair of the Medical Board at Baylor. He has participated in organized medicine as the president of Dallas County Medical Society and Texas Medical Association to attempt to improve patient care and safety.
He is a compassionate, caring physician whose mission is to provide the very best quality medical care for each and every patient. He is a respected leader in his field of medicine and his passion is delivering babies. Dr. Gunby said, "In addition to gynecology, I love the opportunity to provide well patient care to mother's who are pregnant. Having a baby is one of the most important times in the life of new parents. I am honored to have the opportunity to be an integral part of their birth experience."
Born in Birmingham, Alabama, he was raised in Georgia. In 1968, while attending medical school, he met and married his wife, Elizabeth, who was a nursing student. They have two children and five "perfect" grandchildren. If Dr. Gunby isn't delivering a baby or playing with his grandchildren, he would rather be on the slopes skiing.
Patient Portal
Save
Save